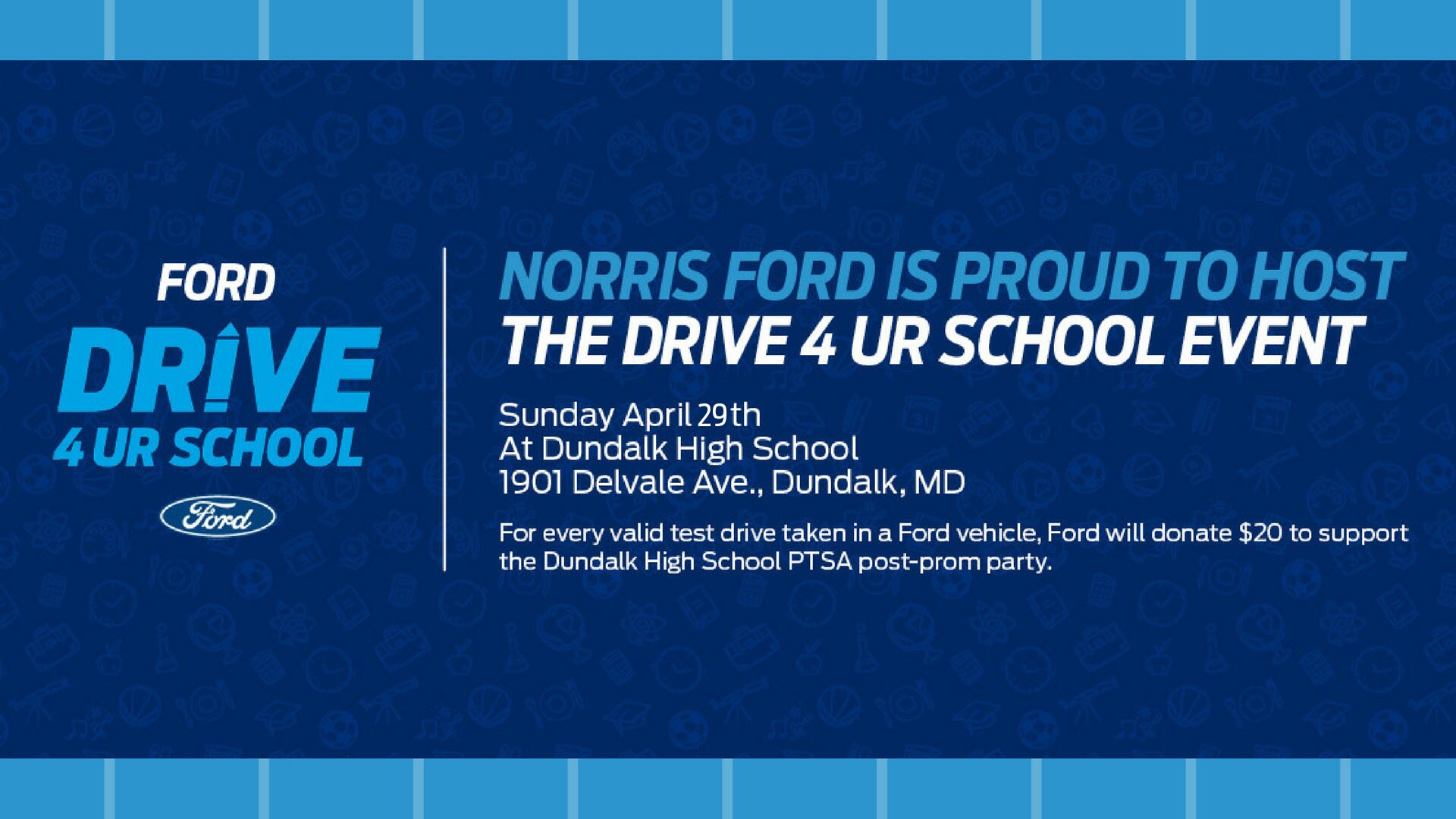 Join Dundalk High School and Norris Ford in our Drive 4 UR School event, so we can raise funds for the after prom party! 
It's simple: stop by Dundalk High, fill out a form and take a test drive. For every valid test drive, Ford will donate $20 to the DHS PTA up to $6,000! Our goal is to raise as much money as possible to help give the students a free, safe and substance-free place to attend after prom. 
Help make prom a memorable evening by stopping by on April 15th! Any extra funds raised will go towards senior scholarships or other school/student needs. 
When: Sunday, April 29 starting at 1:00pm
Where: Dundalk High School (1901 Delvale Ave., Dundalk, MD)
We hope to see you there!
*No purchase necessary. Must be 18 years of age or older with a valid driver's license and valid automobile insurance. Donation of $20 per test drive up to 300 total test drives, for a maximum total donation $6,000 per event. Limit one (1) donation per person and one (1) donation per household.