With the Norris Ford X-Plan Program, you get:
Great discounts on new vehicles
Nationally-negotiated rates
A hassle-free environment
A simple buying process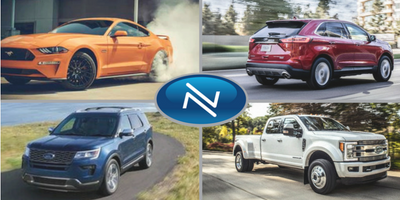 Do you work for one of the companies below? You could be eligible for an X-Plan discount at Norris Ford!
 AT&T
Ahold (Giant)
American Red Cross
Apple, Inc.
Baltimore Gas & Electric
Bank of America
Best Buy Co., Inc.
Cintas Corp.
Comcast Communications
Costco
CVS
Dell Computer Corp.
FedEx

General Electric
Goodyear Tire & Rubber Co.
Hallmark Cards
Home Depot
LabCorp
Lowe's
Marriott International, Inc.
McDonald's Corp.
MetLife
Microsoft Corp.
Olive Garden (Darden)
Outback Steakhouse
Rite Aid

Sherwin-Williams Co.
Stanley Black & Decker
State Farm Insurance
T-Mobile
UPS
Verizon Co.
Vulcan Materials Co.
Walgreens
Wal-Mart Stores, Inc.
Waste Management, Inc.
Whiting-Turner Contracting Co.
YUM Brands
And many more!
Fill out the form below to confirm your eligibility.

Norris Ford is happy to offer the Ford Partner Recognition Program, aka Ford X-Plan. This program offers discounts on new vehicle purchases to certain partners. 
An eligible Partner Recognition employee or retiree may generate up to 2 PINs per calendar year to be used towards the purchase/lease of a new vehicle for them or members of their households as noted below:
Employees (full time, part-time and contract), retirees and spouses of eligible Partner companies (suppliers, fleets, etc.) and members of specific organizations or groups.
Residents of the same household as listed above (driver's license required for proof of residency).
Participation is by invitation only as determined by Ford Motor Company and Lincoln Motor Company. Not all suppliers, fleets, etc. are eligible.
Participation in the program is contingent on the Partner Company's continued relationship with Ford Motor Company and will stay in effect until terminated by either party upon a thirty (30) days prior written notice provided to the other party.

Fill out the form below to confirm your eligibility for an X-Plan discount from Norris Ford!