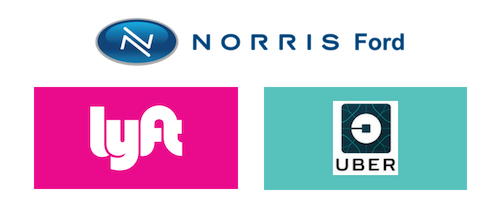 Special Discounts for RideShare Drivers from Norris Ford!
Qualified Baltimore area Uber or Lyft drivers are eligible for Norris Ford's special incentive program that offers a special discount towards the purchase of a new vehicle. Our expansive inventory offers future and present drivers a variety of sedans and SUVs that are fuel efficient, comfortable and dependable for years to come. In addition to this special rebate, drivers who purchase at Norris Ford are automatically enrolled in our complimentary 
Extra Mile Rewards Plan
.
We have provided important information regarding Maryland's requirements for rideshare drivers and links for you to find out more below.
Maryland Requirements
A special vehicle safety inspection that is different from an emissions inspection is required for any age car.
A state vehicle inspection must be on file. A paper Virginia, Maryland, or Pennsylvania state inspection certificate demonstrates completion of a valid vehicle inspection. This document is required for any age car.
A proof of your personal insurance should be with you in your vehicle at all times. You may also need proof of the Rasier policy Certificate of Liability insurance if you are pulled over or in an accident.
The Maryland Public Service Commission requires that all transportation network company drivers apply for a temporary transportation network operator (TNO) license to conduct trips in Maryland. You may conduct trips while your application is pending.

---
Click either Uber or Lyft below to learn more about their requirements.