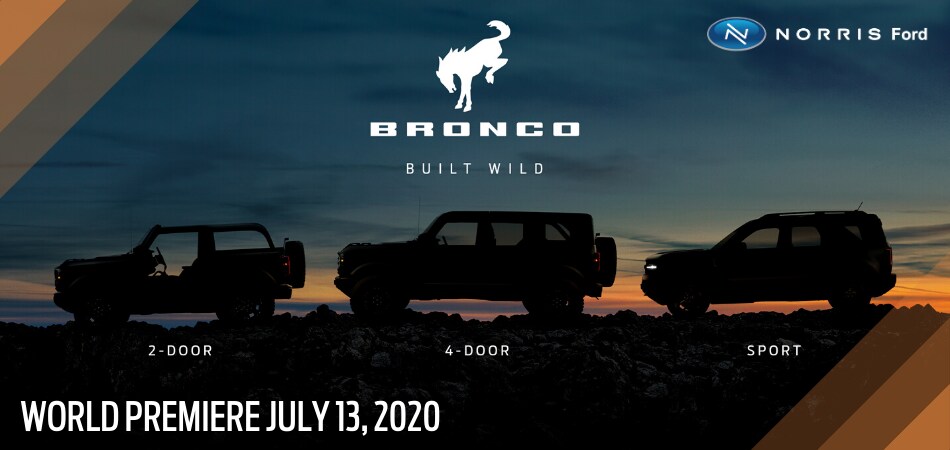 The Bronco Rides Again this Year


If you've been waiting for more information on the highly-anticipated 2021 Ford Bronco, the wait will be over on July 13th at 8:00 pm EST. The return of Ford's original SUV has been painstakingly designed for thrilling power, go-anywhere capability, and unique equipment options. 
Three's a Family
There will be three unique Bronco models, and 4x4 will be standard on each: 2-Door, 4-Door, and Bronco Sport. The 2-Door model will be the capability leader like its predecessor. The 4-Door model will be the first of its kind and is designed for maximum air and cargo space. The Bronco Sport will be a smaller but equally capable model. 

Adventures await, we'll add updates here as soon as they become available. 




If you want to be the first to know, click the links below to stay in touch. 




For 24 years, enthusiasts have been waiting for a new Ford Bronco to roll off the assembly line. Although Ford has renamed quiet on most details, we do know it will be a body-on-frame, two or four-door SUV with real off-road capabilities with a removable roof. The styling was hinted at with the reveal of the Bronco R off-road race prototype, with a squared-off hood and Bronco-emblazoned grill.