Norris Ford is a member of Norris Automotive Group, a family-owned and operated dealership group since 1917. In addition to being one of the longest-standing dealerships in the state of Maryland, Norris Auto Group has also been named to the Inc. 500 | 5000 list twice, making us the fastest-growing dealership group in Maryland. Norris Automotive Group is one division of our new parent company, All Roads. The introduction of All Roads as our parent brand is a reflection of our continuing evolution and expansion into new industries and markets, with a commitment to service at every turn.
  
The original Norris Ford, pictured above, was founded in 1917 by Mr. George R. Norris. The building is currently the Pinland Bowling center on Dundalk Avenue. If you look closely, you can see the gas pumps outside the front door in this old photo.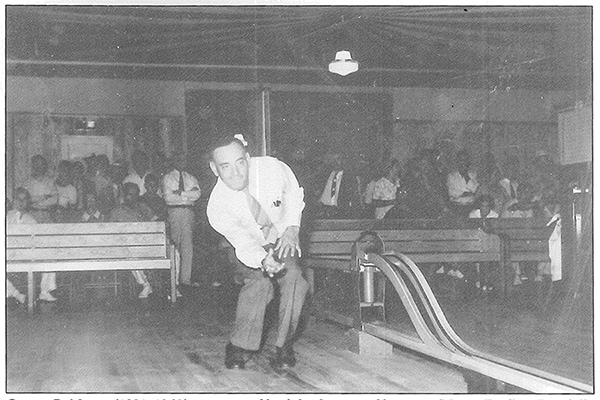 Mr. George Norris (1891-1960) maintained his business and home in Dundalk. His initial investment in Norris Ford came from hauling supplies during World War I. Mr. Norris traveled to Detroit to meet with Henry Ford in person in order to acquire the Ford franchise. In his later years, he was an avid sportsman, as pictured above.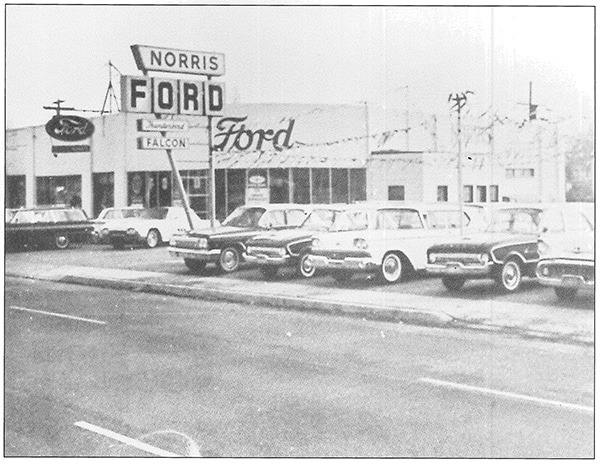 Norris Ford's second location was on the corner of Dundalk Avenue and Willow Spring Road until 1966. This location is now a McDonald's.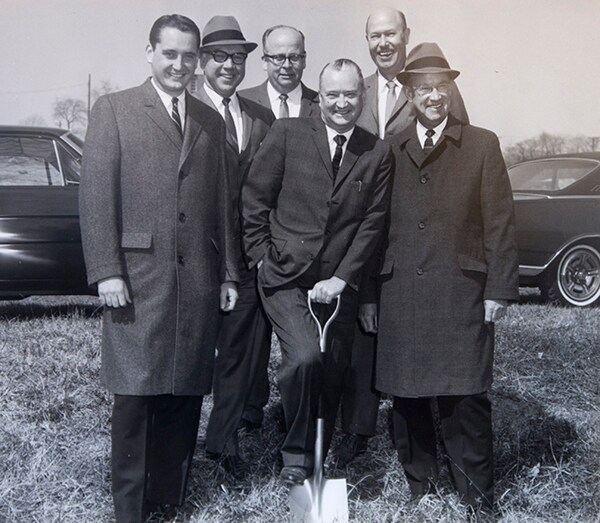 Ground breaking for the current location was in 1965. Pictured are Norris Cook (VP), Blair Haney (used car manager), Ellsworth Decourse (builder), Landy Cook (president), Dave Sides (general manager) and Smith (builder).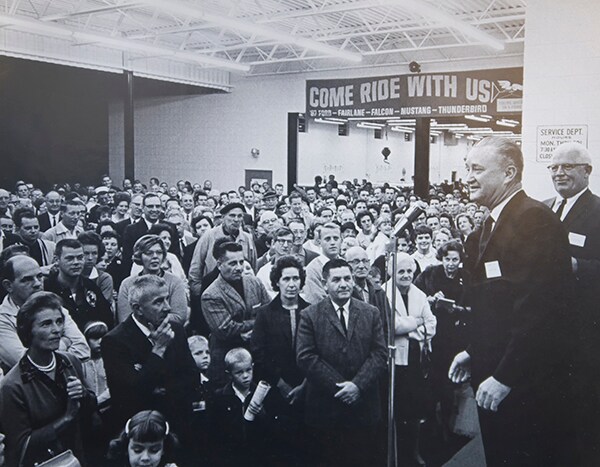 Landy Cook, son-in-law of George Norris, during the Grand Opening of Norris Ford's current location in 1966. The land was formerly the Merritt Hydrangea Farm, where Merritt Blvd gets its name. The location was a success as it was next to the soon to be built Baltimore Beltway.
Norris Ford in greater Baltimore is proud to serve Glen Burnie, Owings Mills and Annapolis with quality Ford vehicles. With the latest models like the Explorer, Fusion, F-150, Escape, Fiesta, Focus and Mustang, we carry vehicle to fit everyone's need. Come over and visit us at 901 Merritt Blvd and test drive a new Ford or used car. Our customers leave our dealership 100% satisfied with our excellent customer service and our friendly salespeople.
We carry a variety of used cars for you to choose from, all of which have gone through our detailed quality inspection before made available on the lot. We offer financing services so you can get into the new Ford or used car you want without a problem.
We at Norris Ford are not just your greater Baltimore Ford dealership, we have a full service repair and body shop so you can get the best care for your new Ford or used car. Whether you need Ford auto repair, scheduled service maintenance or Ford auto parts, we are ready to be your first and only choice for quality work on your car.
Stop by our showroom and see the latest additions to our Baltimore area Ford dealership or give us call today!