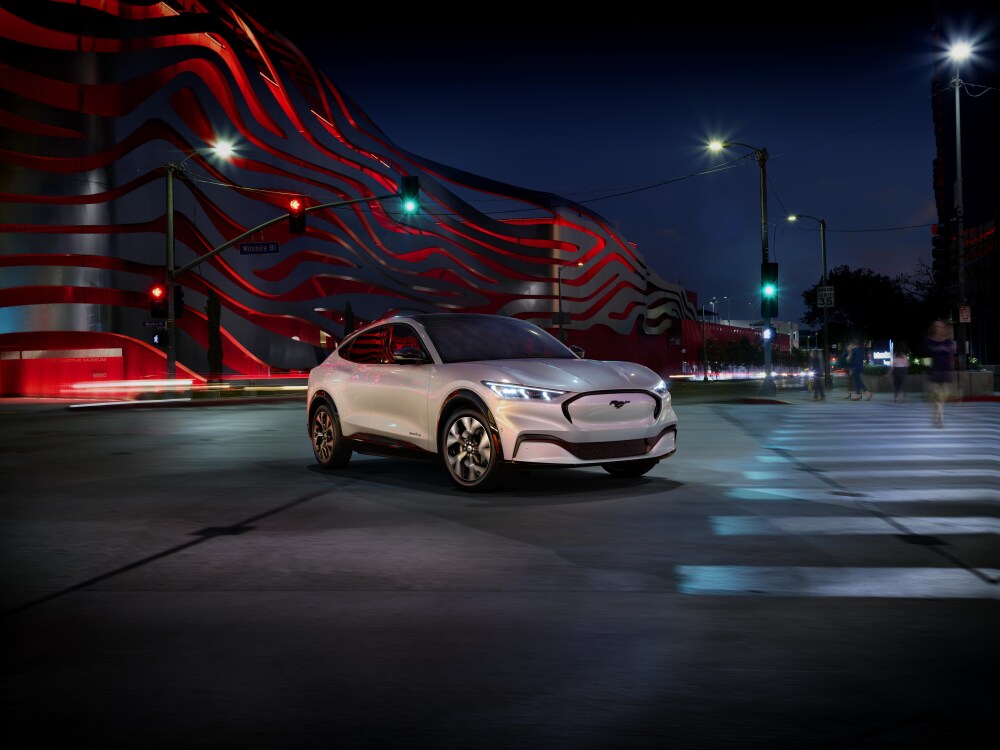 Reserve Your Spot Now for the Mustang Mach-E!
There's Limited Availability Only. 
You will not want to miss this. Ford's all-new, all-electric SUV will use the heritage and classic pony badge of the Mustang and will be called the Mustang Mach-E! Reservations open after its reveal on Sunday, November 17th, and spots are limited for this highly anticipated EV. 
Want to reserve a spot?
Start by filling out the form on the right, and one of our sales consultants will help get the process started. You will also be required to make a $500 refundable reservation deposit.1 Timing will be crucial, especially if you want a limited First Edition model. 
The final configuration process will happen next year when the ordering window opens. 
1
Deposit only allows configuration of a vehicle. Reservation Process is not an order or purchase of vehicle. Deposit does not guarantee delivery of a vehicle. Refunds will be received in 7-10 business days and will be credited. Terms and conditions apply.
View additional terms and conditions
.